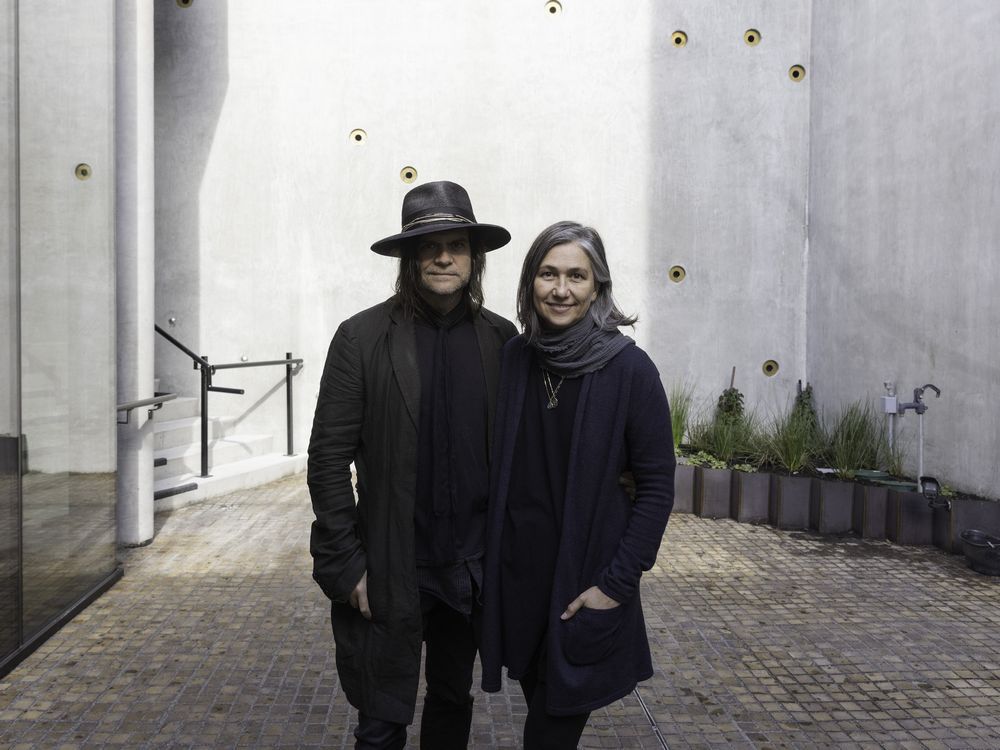 Vancouver-based jewelry brand Pyrrha settles in Mount Pleasant
Founders Wade and Danielle Papin present this unique new space
The opinions and recommendations are impartial and the products are selected independently. Postmedia may earn an affiliate commission on purchases made through links on this page.
Content of the article
Famous Vancouver-based jewelry brand Pyrrha has opened a boutique in Mount Pleasant.
Advertising
This ad has not yet loaded, but your article continues below.
Content of the article
Open to the public by appointment only, the new space merges the brand's retail and production operations into one cool heritage home located at 2040 Columbia St.
The destination is designed to be a celebration of the brand's designs, past and present, as well as a step in its commitment to sustainability, according to the brand. We caught up with founders Wade and Danielle Papin to find out more.
Q. For those who don't know, what is Pyrrha?
A. Pyrrha is a brand rooted in personal storytelling. We offer meaningful and enduring handcrafted jewelry, designed to resonate with every wearer. Our range of talismans are rich in symbolic imagery and are designed to evoke a strong emotional connection.
Advertising
This ad has not yet loaded, but your article continues below.
Content of the article
Q. How has it evolved since the brand's launch in 1995?
A. In 1993, we met, fell in love, and started making handmade jewelry at our kitchen table in Vancouver. Less than two years later, following a myriad of conversations about our shared appreciation of good design and old things, we founded Pyrrha with a commitment to always follow our own rules.
From those early days when Pyrrha was just a side business, we have grown into an internationally renowned brand, opening a boutique in Los Angeles and sharing our jewelry with customers around the world.
We both came from an environmentally conscious background, and beyond jewelry, we wanted to build a business that not only "doesn't hurt" but makes things better in the world. After years of hard work, we have grown into a B Certified Company – a rigorous process and a rarity in our industry. We are one of only 18 in the world in the field of jewelry. We are certified carbon neutral and proud to be members of 1% For the Planet and the Responsible Jewelery Council.
Advertising
This ad has not yet loaded, but your article continues below.
Content of the article
Q. Who is the Pyrrha customer?
A. Our jewelry is gender neutral and designed for anyone looking for thoughtful pieces that go beyond simple adornment. Whether someone is looking to buy for themselves, a friend or a loved one, we have talismans that will help them focus on what they need in their life. Our intention has always been to offer inspiration, connection or just a little comfort to the wearer.
Q. What has been your proudest moment with the brand so far?
A. Our proudest moment was on the evening of our brand's 20th anniversary. Surrounded by around 200 of our closest friends and supporters, we celebrated with a Patti Smith concert in our studio. The celebration was the culmination of 20 years of hard work and determination. Having such an influential icon for us was an emotional step that probably won't be repeated. Especially since it was a logistical nightmare. We had to rent a piano, microphone and stage, hire a sound engineer, set up a green room, which our friend David had to open with a crowbar moments before Patti arrived, and face it. to a fire marshal who cut our guest list in half.
Advertising
This ad has not yet loaded, but your article continues below.
Content of the article
We were concerned that Patti and her guitarist / pianist would get stuck at the border and would not arrive on time. When she arrived she was refused entry by the person we had hired to work at the gate because her name was not on the list! I was so afraid that she would be irritated by the whole situation, but as soon as she told me she had the same boots I was wearing, I knew things would work out.
Q. What made this the right time to open a showroom in Vancouver?
A. We both moved to Vancouver at the age of 20 and have never looked back; this is where we fell in love, raise our daughter and where Pyrrha was born. We opened our store in Los Angeles in 2010, but have continued to make our jewelry by hand from start to finish here at home. We have always dreamed of connecting with our customers in our own community, but we wanted to do it right, which takes time. After years of conversations and exploring the possibilities, we finally felt we had the tools and resources to bring our vision to life.
Advertising
This ad has not yet loaded, but your article continues below.
Content of the article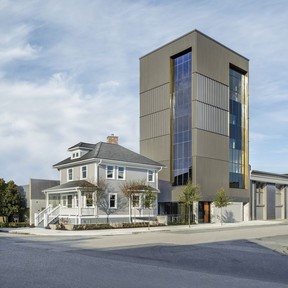 Q. What can you share on the new space?
A. Our new space is a juxtaposition of old and new. Pyrrha is a brand that honors history, so it was extremely important for us to honor this mission with an installation reflecting these values. We have completely restored a 110 year old heritage house that we fell in love with over ten years ago and used as a studio in 2009. At the same time, we designed and built an adjoining production tower.
We have completely rehabilitated the house, retaining its original parquet floor, exposed wooden ceiling, functional fireplace, stained glass windows and exterior pillars. We wanted to celebrate its rich heritage while adding modern flourishes: a black powder-coated steel staircase that winds through its center, an exhibition hall surrounded by glass, and a bird-friendly sunken garden that connects the house to the building behind it – a newly built production studio on six levels where our artisans work.
Advertising
This ad has not yet loaded, but your article continues below.
Content of the article
By keeping sustainability at the forefront of everything we do, we have taken all necessary steps to ensure that our facility will not harm the environment. We worked closely with landscape architect Cornelia Oberlander until her (last) death in May. She was known for her work in preserving nature and creating outdoor spaces that mitigate the effects of climate change, which is exactly our values ​​and vision.
We consciously designed the production tower to be low carbon in construction and operation and used durable elements such as cross-laminated timber (CLT) and a GeoExchange system for heating and cooling. cooling.
For environmental reasons, we encourage our employees not to drive to work, which we are very direct during the hiring process. Instead of an underground parking structure, the Vancouver Heritage Commission allowed us to provide a large bike room with showers and electric charging stations for our team. We are currently awaiting Zero Carbon certification through the Canada Green Building Council (CaGBC) to recognize the performance of our new facility.
Advertising
This ad has not yet loaded, but your article continues below.
Content of the article
Q. And what can you expect to find there?
A. With our new space, we hope to improve the retail and branding experience for our customers and connect with them on a more personal level. We strongly believe in transparency and will be offering tours of the new production studio, so people can see our processes and how our jewelry is made. Our courtyard has been designed to be an outdoor space where we can comfortably chat with a client about a custom design over coffee.
Q. Finally, what's the next step?
A. The new studio has significantly increased our production capabilities, so we discussed the possibility of expanding our product lines. We both love design, so housewares seem like the natural next step for us. For now, however, we plan to take advantage of this next chapter by bringing Pyrrha and our jewels closer to the Vancouver community.
Pyrrha pair launch: Vancouver-based jewelry brand considers environmental sustainability, new studio

Vrai CEO talks about the power of lab-grown diamonds
CLICK HERE to report a typo.
Is there more to this story? We would love to hear from you about this story or any story you think we should know about. Send an email to [email protected]