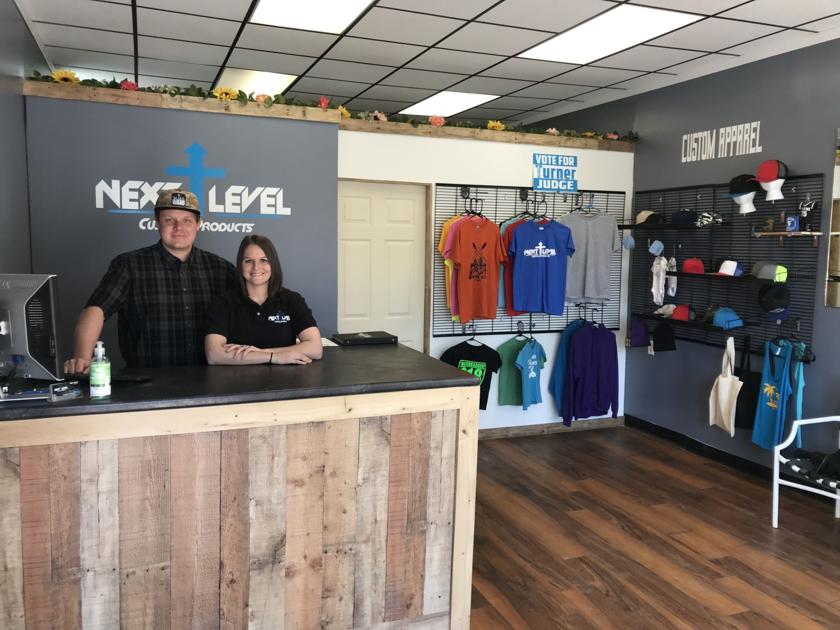 Next Level Custom Products Opens in Downtown Blairsville | New
An Armagh couple have opened a new storefront in downtown Blairsville to house Next Level Custom Products, a company that offers items such as personalized clothing, gifts and more.
Mike Payne and his wife Grace opened the store the last week of March at 60 W. Market St.
Mike, a 2006 graduate of Homer-Center High School and a native of Homer City, said the store is an extension of the business he and Grace started a few years ago as a "side gig" that will now be a full-time commercial enterprise. .
Products for sale include clothing such as hoodies, shirts, jackets and hats, as well as personalized items such as coozies, signs, decals and glass prints.
"We can do one thing for people as a gift, something they want to personalize, or we can do bulk orders of hundreds of shirts for different companies or businesses," Mike said.
He noted that they recently upgraded the equipment to allow "the ability to make larger orders faster."
"We focus on the customer service part," he said.
"We're doing our best to make sure everyone understands what's on their mind. It is important to us.
Hours are 9 a.m. to 5 p.m. Monday to Thursday and 9 a.m. to 7 p.m. Friday. The storefront will be closed on weekends to allow them to attend and sell items at area festivals throughout the summer.