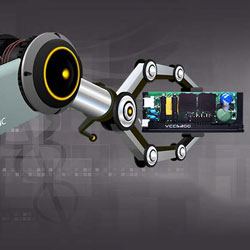 Expanded output voltage options of the 300W fanless power supply
31-05-2022 | Vocal power | Power
The Vox Power VCCS300 series of power supplies produce a quiet 300W continuous power output in a rugged, miniature 4″ x 2″ x 1.61″ enclosure, which can be cooled using conduction, convection, and cooling techniques. or forced air.
It is an excellent power solution for applications where rugged reliability, high efficiency, quiet operation and a medical BF rating are critical factors and comes with a standard five year warranty.
Now available with standard output voltages of 12, 15, 24, 28, 36, 48 and 56 VDC, the platform can also be adapted to serve any other customer specific output voltage between 12 and 58 VDC without approvals costly security features or time-consuming customization. ongoing designs.
The series meets the latest international medical (BF) and ITE safety approvals and is ideal for use in ventilators and laboratory equipment and battery charging and PoE applications in addition to the more established industrial and medical IT markets. The product is ideal for Class I or II equipment up to 5000m and carries multiple immunity and MIL-STD approvals including MIL-STD 810G, MIL-STD 461F and MIL-STD 704F making it excellent for applications in harsh and high vibration environments. .
The series provides power densities greater than 23 W/in3 with efficiencies of up to 95% in a scalable power architecture. Power solutions of 300W, 600W, 900W and beyond can be achieved using the built-in droop current sharing feature, allowing end users to scale up or down based on their power requirements .