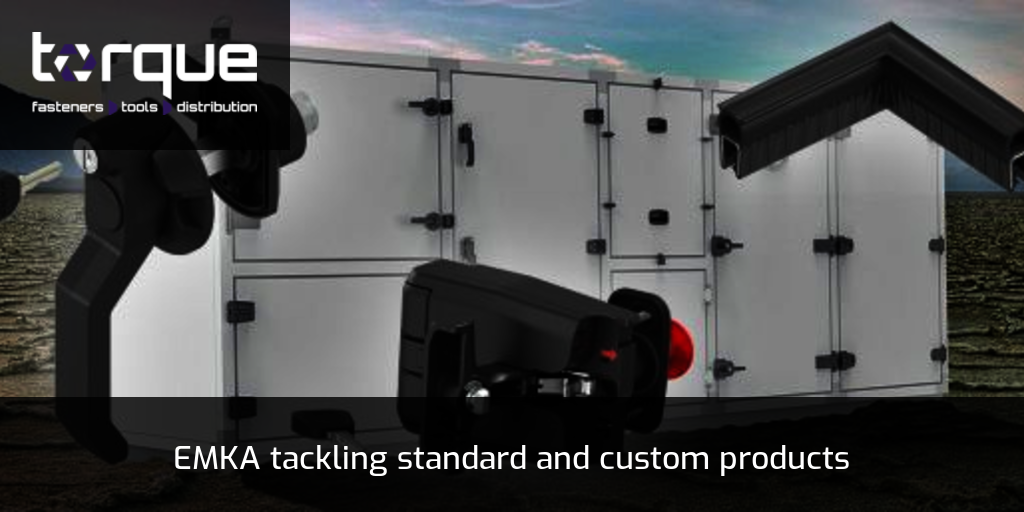 EMKA tackles standard and customized products
[ad_1]
Andy Billingham MD at EMKA (UK) recently described how they have historically developed industrial hardware for customer applications with high quality standard and custom products in a reactive process that brought many technologies in-house. This, along with the varying operating environments and practices they are called upon to address, has encouraged a focus on niche applications ranging from data centers to agriculture, specialty vehicles to rail and more broadly.
The days of settling for a basic, limited set of traditional-style standard components are no longer the case as industrial equipment manufacturers now provide sophisticated materials and designs tailored to specific customer niches – and, the where appropriate, the ability to quickly adapt/develop new suitable designs.
Of HVAC Specialty Panel Hardware vibration-resistant latches, lift and turn latches, pull handles, quarter-turn and 180° hinges and P-type joints to heavy-duty weld-on or bolt-on hinges with concealed fittings and pins removable hinges are required. to accommodate both the weight of large doors and the need to remove them quickly.
Products related to rail and commercial vehicles include compression locks and latches, security latches with visual open/closed status indication, flat low profile swing handles, RIC compliant quarter turn, flush mount quarter turn, latches floor mounted, stainless steel components, protected high speed train latches, cams and escutcheons, safety hammers, flap locks and deadbolts.
Seals in EPDM, NBR and silicone are suitable for use on specialty/general purpose industrial enclosures and cabinets such as electrical and electronic enclosures. Sealing profiles are available for specialist vehicles used in sport and leisure vehicles, rescue and service vehicles, railroad cars and many other applications.
[ad_2]
Source link